Colossal Knurl

---

Description
Increase health by 40, health regeneration by 1.2/second, and armor by 6.
Stacking
+40 health, +1.2 regen, +6 armor.

Unlock

Dropped by Colossus.

Rarity

Boss
Type
Defensive
Pickup Text
Increased health, health regeneration, and armor.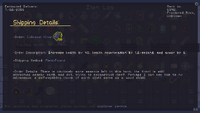 The
Colossal Knurl
is a
boss
defensive
item in
Risk of Rain
.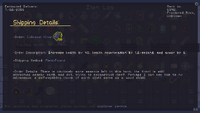 The Colossal Knurl is a boss item in Risk of Rain that increases the player's health by 40, health regeneration by 1.2 hp per second, and armor by 6.
Shipping Details
Estimated Delivery:
7/22/2056

Sent to:
6542,
Fractured Rock,
Unknown



  Shipping Details:       

Tracking Number:  937

▪▪▪▪▪▪▪▪▪▪▪

-

:  

Increases health by 40, health regeneration by 1.2/second and armor by 6.

-

:  There is obviously some essence left in this hunk; the Knurl is still attracting nearby earth and dirt, trying to reconstruct itself. Perhaps I can use this to my advantage; a self-repairing chunk of earth could serve as a good shield.

16
The Knurl is a good item for anyone, being an across-the-board boost to the player's durability; most notable are the armor boosts, a rare effect outside of leveling.
Character Synergies
Edit
---
The Knurl, while useful for every class, is best for the melee classes. Its health, regen, and defense boosts help mitigate the damage they take.
Item Synergies
Edit
---
It synergizes with other healing items, such as the Mysterious Vial, to provide continuous, unconditional healing. The flat HP boost is nice, but outclassed relatively soon by the Infusion; nonetheless, every drop of HP helps.
Ad blocker interference detected!
Wikia is a free-to-use site that makes money from advertising. We have a modified experience for viewers using ad blockers

Wikia is not accessible if you've made further modifications. Remove the custom ad blocker rule(s) and the page will load as expected.